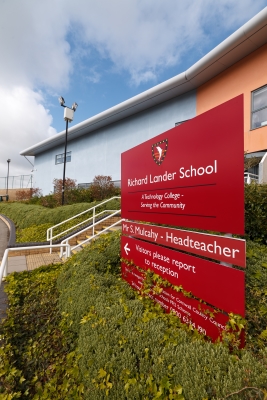 Moodle @ Richard Lander School
Welcome to Moodle @ RLS. From here you can get access to online learning materials and important information. Students can also view messages and their merits/rewards.
How do I log on?
You can log on to this site using your school network username and password.
Need some help?
If you need some assistance with using Moodle, contact the IT help desk via email - ITSupport@richardlander.cornwall.sch.uk or if you are a member of staff, call the HelpDesk on Ext. 290.
Skip updates
Updates
Could all students please complete the Sustrans survey linked below.
Thanks
Mr Webb
MERCUTIO
"A plague o' both your houses!"

PRINCE
"Mercy but murders, pardoning those that kill."

FRIAR LAWRENCE
"These violent delights have violent ends"
ROMEO
"Then love-devouring death do what he dare"
JULIET
"I would thou hadst my bones and I thy news.
Nay, come, I pray thee, speak. Good, good Nurse,
speak."
NURSE
"Well, you have made a simple choice. You know not
how to choose a man. Romeo!"
MERCUTIO
"Why, that same pale hard-hearted wench, that
Rosaline,
Torments him so, that he will sure run mad."
MERCUTIO
"Good, Peter, to hide her face, for her fan's the fairer face."
ROMEO
 "With Rosaline, my ghostly Father? No.
I have forgot that name and that name's woe."
FRIAR LAWRENCE
"Wisely and slow. They stumble that run fast."
JULIET
"O Romeo, Romeo! – wherefore art thou Romeo?
Deny thy father and refuse thy name."
ROMEO
"My life were better ended by their hate
Than death prorogued, wanting of thy love."
MERCUTIO
"Romeo! Humors! Madman! Passion! Lover!"
BENVOLIO
"Blind is his love and best befits the dark."